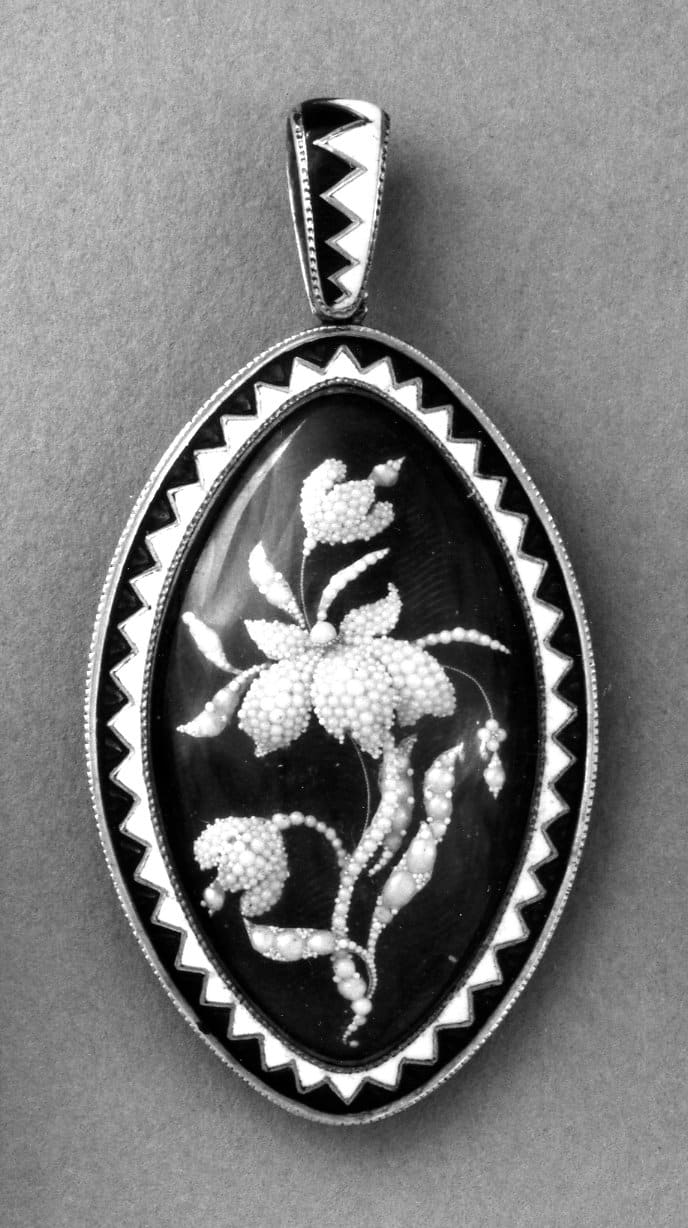 Blue and White Enamel Navette-Shaped Amatory Brooch with Seed Pearl Nosegay and Hair Compartment on Reverse c.1800.
© The Trustees of the British Museum.
Amatory jewels were a popular type of love jewelry c.late 1700s. These were navette shaped pendants, or sometimes brooches, with pearl, gem-set or enamel surrounds. The center featured flowers, initials, or sentiments rendered in seed pearls atop a woven hair background. Of French styling, ironically they were often made in England.