A Collet setting is designed as a ring or rim of metal, rising perpendicular to the surface of the item and designed to encircle the girdle of a gemstone. The upper edge of the collet is pressed over onto the crown of the stone thereby securing the gem in place. Collets can be completely plain or delicately decorative when enhanced by carving,
piercing
and/or
millegraining
.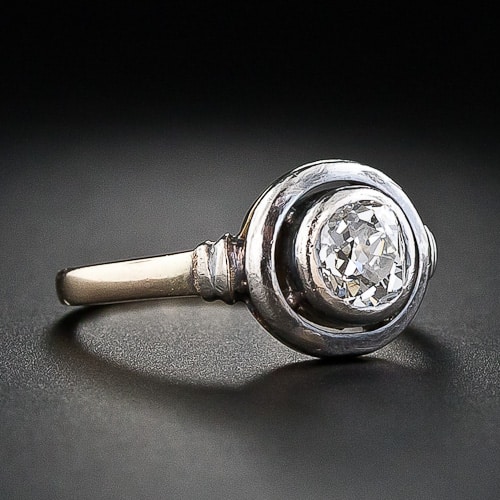 Victorian Diamond Ring with Plain Collet.
Georgian Amethyst Rivière with Scalloped Collets.
Edwardian Diamond Ring with Millegrained Collet.
Victorian Diamond Rivière with Clawed Collets.
Photo Courtesy of Christie's.
Arts & Crafts Multi-Color Sapphire Necklace with Pierced Collets.
Georgian Garnet Bracelet with Scalloped Collets.