Arguably the oldest jeweler in America. Shreve, Crump and Low traces its roots to 1796 when watchmaker and silversmith John MacFarlane opened a novelty shop at 51 Marlborough Street, Boston.1 In 1813, MacFarlane sold the business to a gold and silversmith, Jabez Baldwin.2 One of Baldwin's apprentices, John Low, became a partner in 1822. Over the next two decades, the firm changed hands, and names, six times. In 1855, Benjamin Shreve joined the firm, its first Shreve; in the same year, Charles Crump was hired. Ownership would change several more times in the next fifteen years. In 1865, William Shreve returned from the Civil War and became a partner. Four years later, in 1869, the firm was reorganized and put under the management of Charles Crump, and the venerable Shreve, Crump and Low was born. Business boomed. Crump frequently traveled to Europe to bring back stylish jewelry and silver objects. Though the store was ravaged in the great Boston fire of 1872, it bounced back, moving to its largest location: a six-story building near the Boston commons.3 It would not move again until 1930 when it relocated to its current premises in the Back Bay.
While Shreve, Crump and Low is not known for producing particularly innovative designs, it has consistently provided its clients with fashionable, high-quality jewelry and silver. It has also been awarded prestigious commissions for trophies, including in 1899 a commission to produce the Davis cup and in, 1908, the Cy Young cup that commemorates the Major League's best pitchers.4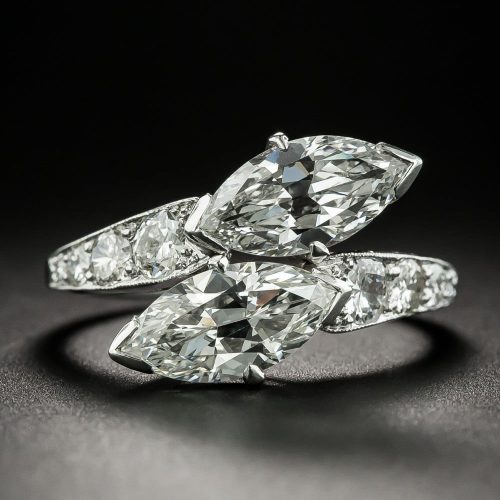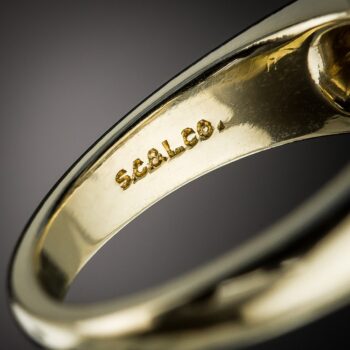 Shreve, Crump and Low
| | |
| --- | --- |
| Country | |
| City | Boston MA |
| Symbol | bird, eagle, wings |
| Era | e.1796 |
Description
Specialties
Started by John McFarlane opened a silversmith workshop across the street from Paul Revere.
1858
William Shreve (1835-1919) joined Shreve & Co.
Went east to join the Ninth New York Militia and later the Second United States Sharp Shooters during the Civil War.
1869
William Shreve returned to Boston and formed Shreve, Stanwood & Co. which became Shreve, Crump & Low.
Consolidation of various firms created the name Shreve, Crump & Low.
1872
1899
Davis Cup tennis trophy commissioned.
1903
Created the Cy Young Cup.
Still in business today.
Sources
Proddow, Penny & Debra Healy. American Jewelry: Glamour & Tradition. New York: Rizzoli, 1987.
Traina, John. Extraordinary Jewels. New York: Double Day, 1994.
Shreve's Website: www.shrevecrumpandlow.com
Notes