Conference: ASJRA and AJU team up!

Search
Search our products
TWENTIETH CENTURY JEWELRY: 1900-1960
Our first conference sponsored jointly with the Association for the Study of Jewelry and Related Arts (ASJRA) will take place on Saturday, June 8, 2019 in Boston at the Massachusetts College of Art & Design. A Study Day for a limited group of people will be held on Friday, June 7, at the Museum of Fine Arts, Boston.
Conference Speakers
Emily Banis Stoehrer, Ph.D
"Frank Gardner Hale and His Circle"
Emily Banis Stoehrer is the Rita J. Kaplan and Susan B. Kaplan Curator of Jewelry at the Museum of Fine Arts, Boston. She is responsible for a jewelry collection that spans 6,000 years and features adornments that represent a wide array of materials, techniques and functions. Exhibitions she has curated include: Arts and Crafts Jewelry in Boston: Frank Gardner Hale and His Circle; Past Is Present: Revival Jewelry; and the jewelry featured in Hollywood Glamour: Fashion and Jewelry from the Silver Screen.
She was a Professor of Fashion and Program Director of Fashion Design and Merchandising of Boston's Fisher College and holds a Ph.D. from Salve Regina University (RI). She completed her Master's degree in Fashion & Textile Studies at the Fashion Institute of Technology and is the author of a number of books.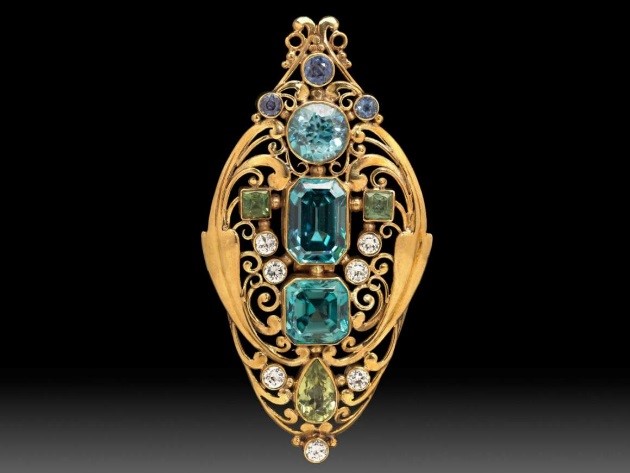 Starla Turner, G.G. & Suzanne Martinez G.G.
Dating Diamond Rings: Motifs, Materials, Methods of Manufacture & Diamond Cuts and How to Detect Reproduction Early to Mid-1900's
Starla works as the staff gemologist at Lang Antiques in San Francisco. Her position involves assessing the elements of the vintage jewelry: metals, method and era of manufacture, diamond grading, colored stone identification, and maker's mark /hallmark identification. She holds a Bachelor's degree in Education, is a Graduate Gemologist, Fellow of the Gemmological Association (distinguished), and is a past Certified Gemologist Appraiser. She is a Tutor for the British Gemmological Association of Great Britain, serves on the Advisory Board for The Guide publication, is the past Global Chair of the GIA Alumni Association, and is on the Board of the Golden Gate Chapter of GIA.
Suzanne is a highly credentialed senior gemologist, jewelry historian, jewelry appraiser and the co-owner/buyer/ curator for Lang Antiques. She is also the founder of the Antique Jewelry University (AJU). A non-profit site available to the public, AJU is the web's most comprehensive source for knowledge about ancient, antique and period jewelry. A dynamic encyclopedia, developed and maintained by Lang Antiques of San Francisco, AJU provides information on jewelry history, jewelers, gemstones, hallmarks, and other jewelry-related topics. Lang's gemologists, historians, writers, selling professionals, computer programmer, website developer, and fine arts photographer all contribute to the content of the site, ensuring that it is accurate, thorough and user friendly. Used extensively by jewelry professionals and jewelry enthusiasts around the world, AJU is an invaluable, authoritative, and trustworthy resource for both scholarly research and the personal pleasure of learning more about the many aspects of period jewelry.
Her credentials include: Graduate Gemologist in residence 1978, GIA Alumni Golden Gate Chapter officer 1990 to present, NAJA Senior Member, AGA Senior Gemologist, ASJRA, ICA, AGTA and ASJH Member and a media advisor for historical jewelry articles.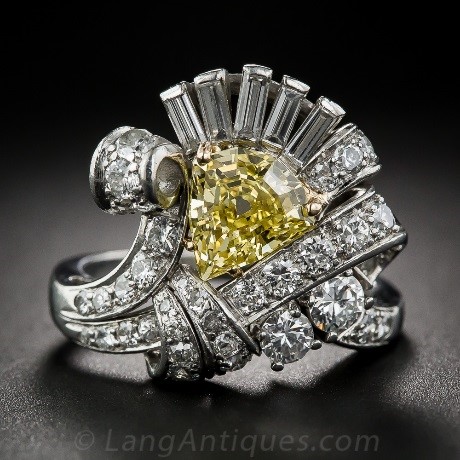 Craig A. Lynch G.G.
The Real Jewelry of the RMS Titanic
Craig is a GIA Graduate Gemologist, a certified insurance appraiser, and the owner of Ouellet & Lynch, an independent appraisal firm. He also serves as an expert witness and is the Gemological Consultant to the "Somewhere in the Rainbow Collection." In 2002, he appraised all of the jewelry recovered from the RMS Titanic. He has been president of the Arizona Jewelers Association, served on the board of the Accredited Gemologist Association, and has been the Jewelry Appraiser for the PBS Show Arizona Collectibles since 2013.
Craig has lectured for GIA Alumni, San Francisco; the Northwest Gemological Conference; the Gemmological Associations of Switzerland and Great Britain; the International Society of Appraisers; the National Association of Jewelry Appraisers; the Gemstone and Dealers Lapidary Association; and the American Society of Appraisers. He is author of the book, Is That Really a Ruby?, and has written articles for a number of magazines.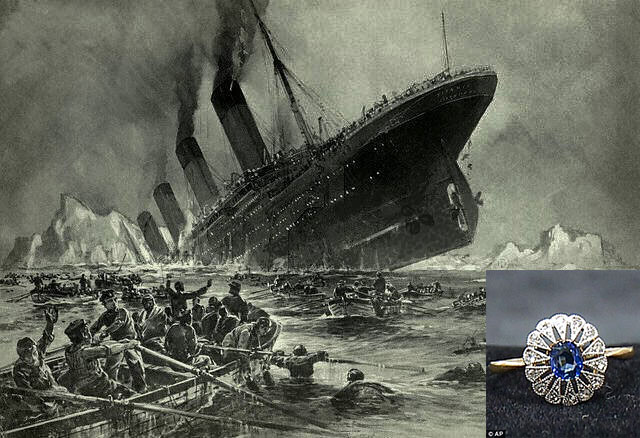 Ben Macklowe
Art Deco Jewelry
Benjamin Macklowe joined Macklowe Gallery in1994, was appointed Managing Director in 2002, and became its President in 2012. Under his leadership, Macklowe Gallery has become the world's most respected dealer of Antique and Estate Jewelry, French Art Nouveau decorative arts and the entire oeuvre of Louis Comfort Tiffany. Mr. Macklowe is a sought-after expert in his field and has appeared on television to discuss Tiffany lamps with Martha Stewart, lectured on the art glass of Emile Gallé at the Taft Museum of Art, and has taught about Art Nouveau jewelry at Christie's auction house on multiple occasions.
In recent years, Mr. Macklowe has sought to shed light on areas of collecting that have never been fully explored, spearheading the publication of "Dynamic Beauty: Sculpture of Art Nouveau Paris" and "Nature Transformed: Art Nouveau Horn Jewelry". By presenting antiques in a dynamic and accessible fashion, they are becoming "modern" in the best sense. Macklowe Gallery jewelry has been photographed on celebrities such as Adele, Amy Adams and Jennifer Lopez.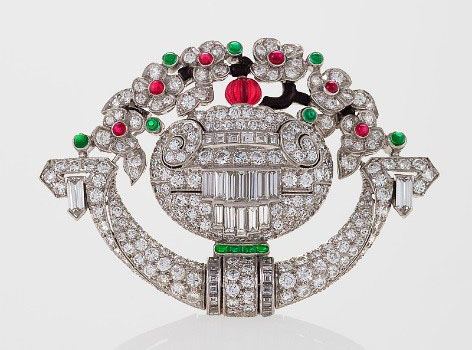 Elyse Zorn Karlin
Out of this World! Jewelry in the Space Age
Elyse is the co-director of ASJRA and publisher of Adornment Magazine. She is the author of "Jewelry and Metalwork in the Arts & Crafts Tradition, International Art Jewelry 1895-1925", co-author of "Imperishable Beauty: Art Nouveau Jewelry", and editor and essayist for "Maker and Muse: Women and 20th Century Art Jewelry".
Her curating credits include: Jewelers of the Hudson Valley and International Art Jewelry, 1895-1925, The Forbes Galleries, Finer Things: Jewelry and Accessories from the 1880s-1930s; Stan Hywet House & Gardens, Out of this World! Jewelry in the Space Age at The Forbes Galleries, and the Carnegie Museum of Natural History; and Maker and Muse: Women and Early 20th Century Art Jewelry at the Richard H. Driehaus Museum and currently traveling. She is the curator of Forging an American Style: Jewelry and Metalwork of the Arts & Crafts Movement, which will open in St. Petersburg, FL in December 2019.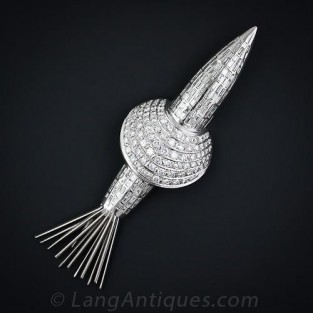 Shelly Sergent
A Cartier Bandeau
Shelly has spent more than 30 years in the jewelry industry. Starting at age 16 as a holiday season gift wrap girl for Zales Jewelers, she quickly realized her passion for fine gems, design and first class client services. She came to understand the study of fine gems, jewelry making and learning to recognize the finishing details that separate handcrafted, designer pieces of jewelry from a stream line manufactured piece...both of which are important to jewelry lovers the world over.
As lead curator for a world class gem and jewelry collection, Somewhere in the Rainbow, Shelly helps to fulfill its mission of bringing hands on education, and an understanding and appreciation of fine colored gems and artisan-crafted jewelry, to museums, retail stores and educational facilities dedicated to enjoying and appreciating the rarity, beauty and value of these gems and master artisans' works.
Shelly has lectured at The Smithsonian Natural History Museum, The Albuquerque Natural History Museum, The Tellus Museum in Georgia, and for many gemological events for gemologists and appraisers. She was among the presenters for the 100 Year Celebration of Gem-A in London. A regular education specialist for Jewelry Television, she also writes a monthly blog for JTV online customers.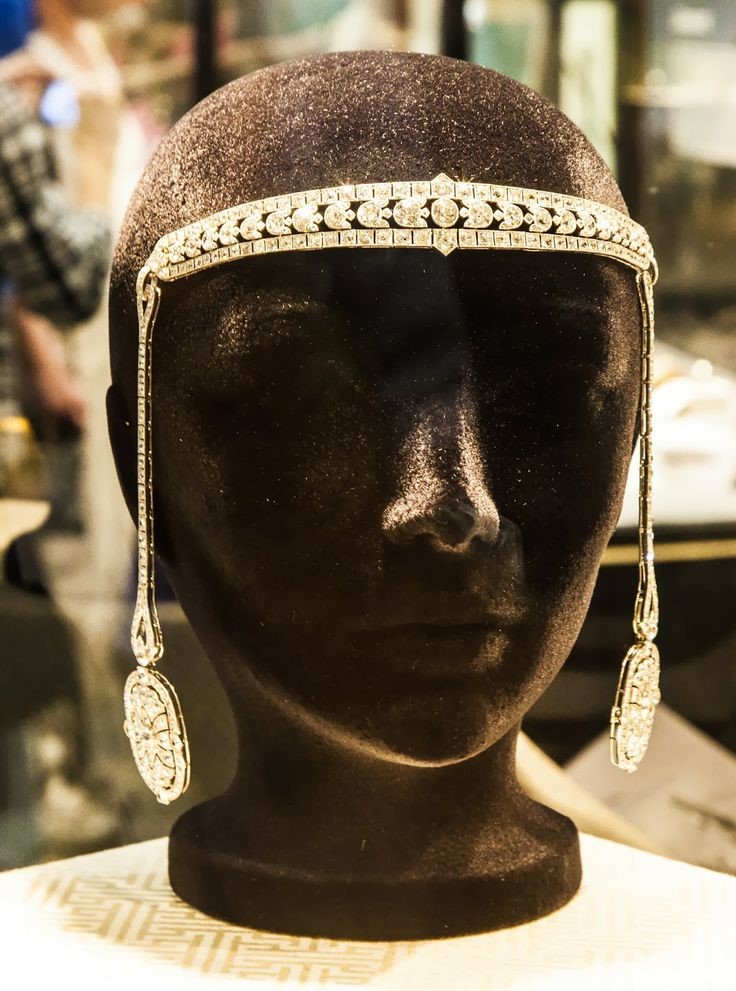 Panel Discussion: Stump the Panel
Conference attendees can submit pictures of pieces of jewelry in advance of the conference that they would like the panel to discuss.
You can register for the event at the ASJRA website
© 2001-2023 Lang Antiques, All Rights Reserved.
|
Site Map