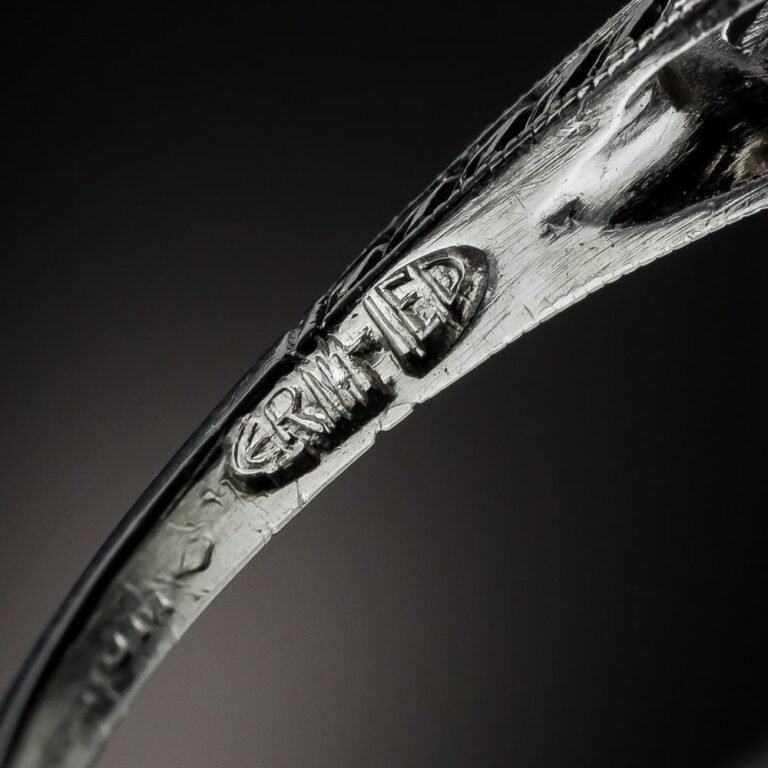 Katz & Ogush Inc.
| | |
| --- | --- |
| Country | |
| City | New York NY |
| Symbol | cartouche, frame, oval, ribbon, square |
| Shape | cartouche, frame, oval, square |
| Era | c.1934, c.1950, c.1943 |
Description
e. 1926 as Ogush Brothers (William B. & Benjamin)
c.1930: Benjamin S. Katz joined the firm and it became Katz & Ogush
c.1934 – c.1950: 33 W. 60th St. New York NY
Specialties: Platinum single stone rings, wedding rings, dinner rings, flexible bracelets, pendants, brooches, sautoirs, scarf pins, chains, bar brooches, clasps for necklaces
CERTIFIED
PLATINUM
COMMERCIAL
c.1936: Ogush gained control of the company.
c.1941: Death of Benjamin Ogush, Business Name Wm. B. Ogush Inc.
c.1951: Katz was president of the Gruen Watch Company and acquired control of the Ogush business.
Ogush was a vice president of Gruen for 1 year.
c.1952: Ogush founded the Diamond Watch Company, 608 Fifth Avenue NY.
c.1956: Death of William B. Ogush.